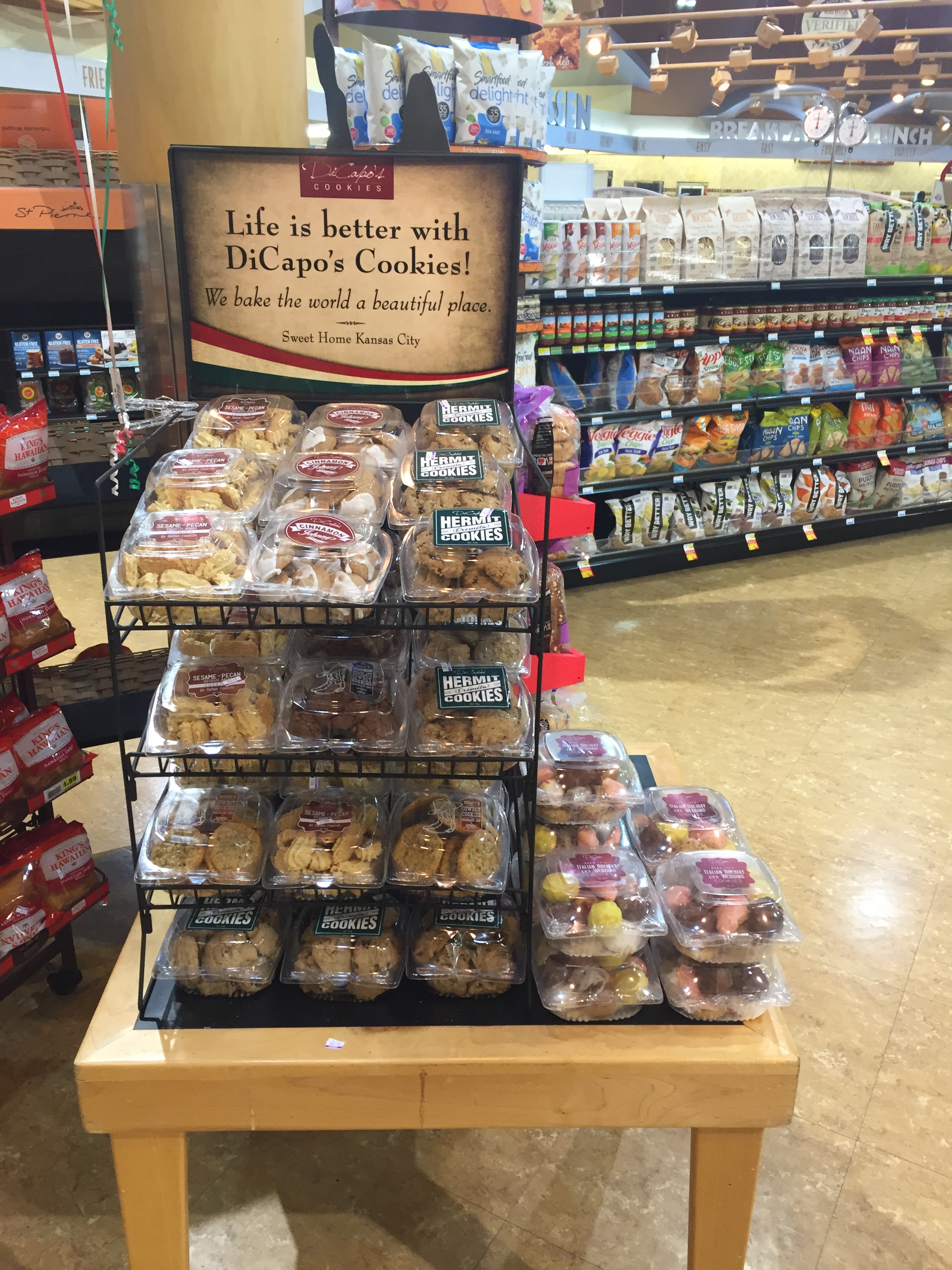 Per Week
24 Count Boxes Per Case x 2 Cases = 48
7 Boxes Per Day (Average)
Total Sales @ $5.99 = $336
---
Coffee Shop Profit = $120 (With No Investment)
---
Why Dicapo's Cookies will benefit your business?
You will offer a popular product that creates repeat customers.
DiCapo's customers will become your new customers.
You will get unparalleled service from DiCapo Foods.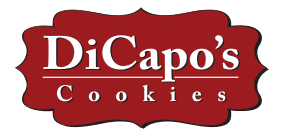 With the DiCapo's Cookies No-Cost Program, we supply the cookies while you only have to collect the sales/profits and pay us for what you sell.  We are a full-service business, meaning we deliver the merchandise, shelf, and stock the cookies for you.
DiCapo's will provide you with a cookie rack to hold 12 or 27 boxes of cookies. You can choose the rack or we can sell you the cookies that can be displayed in your current display area.
We have 6 different varieties of cookies to stock your rack, which include: Assorted Italian Holiday and Wedding Cookies, Sesame-Pecan, Cowboy, Chocolate Cowboy, Hermit or Eremitas and Cinnamon Johnny's.
Individual cookie boxes weigh 8 ounces and retail for $5.99, making your profit 40% or $2.50 per box. If you prefer to purchase the cookies when delivered, the price is $72.00 per 24-count case, returning a 50% profit to you. When you sign up for our no-cost program, you will pay no labor fees, no up-front cost and no expense; just added profit to your business.
DiCapo's Cookies are well-known in the Kansas City area and are very popular. Currently, we have great customer relations with restaurants, grocery stores, specialty stores and of course coffee shops. Selling DiCapo's Cookies will add extra revenue to your bottom line and best of all you have no downside or risk.
Our friendly delivery staff will provide weekly or bi-monthly service, depending on your volume and location. When you sell out, please call us and we will replenish your stock right away.
Upon initial placement of a fully stocked rack, you will be given the extra product for restocking. At that time, our salesperson will have you sign a form stating that a rack was delivered, along with the specific accounting of the cookies. When we return in a week or so, inventory will be taken and we will replenish the rack and charge you only for what you have sold. We accept cash or credit card at the time of reordering.
Enhance your offering with fresh, delicious, authentic, locally-made cookies and grow your profits without any labor, inventory investment or risk! We cannot tell you how much we appreciate the opportunity to partner with you and we look forward to a long and profitable relationship.